All students. All resources.
All of the time.
The Texidium distribution platform helps institutions create a sustainable and efficient learning environment that reflects today's digital reality, improving student retention and success.
Solution
Texidium simplifies and accelerates the delivery of personalized digital course material (eTexts, software, and other course materials) to each student while keeping costs low for organizations, students, and content owners.
Our modular platform is flexible enough to accommodate a variety of requirements and needs, including the easy transition to an inclusive access model. The Texidium solution includes three main components: the Adoption System, a Digital Resource Portal, and an eReader.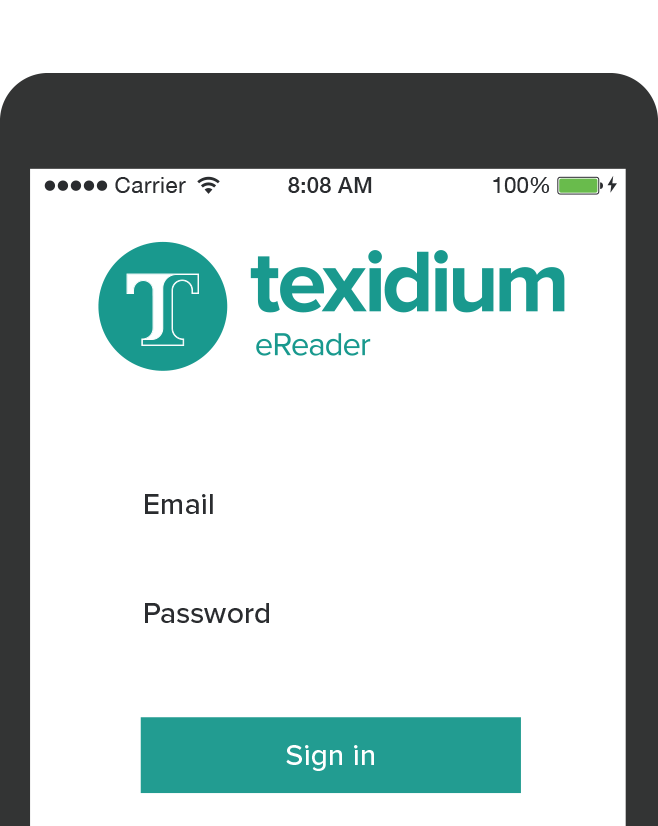 Better access, better results
According to Algonquin College, one of the largest adopters of eTexts and digital resources in North America, when 100% of the students have access to their course materials on day one, there is an improvement in student success and retention.
"I love how convenient Texidium is! Thank you for providing this to us."
Isabelle Giroux – Marketing Student, Cambrian College
"It's amazing how technology like Texidium is changing the way we teach students. Each year there is a higher demand to provide all students with learning resources that they can use in class and on the go. Texidium gives me a new way to communicate with students by being able to share my notes and text highlights with them.
Privacy and accessibility are top concerns of mine. Dealing with a Canadian company that houses data on Canadian servers and that puts all students first, regardless of ability, brings me peace of mind."
Brian Vendramin – Marketing Professor, Cambrian College
What's new in version 2.1

Redesigned margins for note-taking
Improved spacing and display for your notes on all apps.

Enhanced copy and pasting
Copy and paste sourced notes with ease.

In-app dictionary support
Search for definitions in just a few clicks.

Need the app?