Study Smarter with Texidium
Get the most out of your textbooks with Texidium – the app that provides you with anytime, anywhere access to your digital textbooks and course materials.
Texidium 2.6 – Release Notes
Texidium has been updated! Version 2.6 is now available for the macOS and iOS Readers.
See below for a list of new features and improvements.
Expanded OS support
The macOS Reader is now compatible with macOS 10.15 (Catalina). Preliminary support for 11.0 (Big Sur) has also been added.
The iOS Reader is now compatible with iOS 13 on iPhone and iPadOS 13 on iPad. Preliminary support for iOS 14 and iPadOS 14 has also been added.
General enhancements
Various bug fixes have been introduced.
If you have any questions about this update, please contact support@texidium.com.
Get Open Access to Pearson Books
Pearson Canada is offering open access to a wide range of school textbooks so that Canadian students affected by COVID-19 can continue their education from home. Kivuto is proud to deliver these books through our Texidium solution.
Do More with Texidium
Go beyond traditional textbooks to read, learn, and study your way.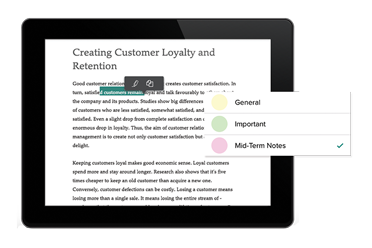 Customize
Choose your book layout and personalize your highlights by color-coding and categorizing key information.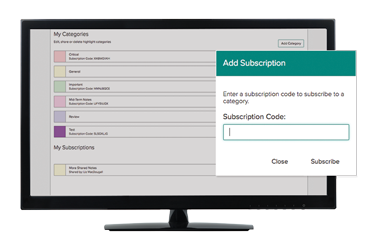 Collaborate
Texidium's note-sharing feature allows you to interact with classmates and get better support and guidance from your professors.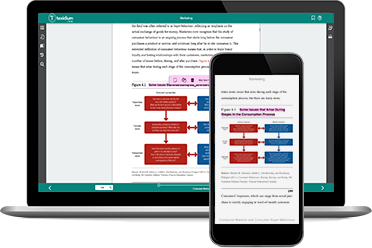 Learn on the Go
With online and offline access, you can read, listen, and mark up your textbooks on any device, whenever and wherever you need. Read at ease knowing that your offline work will sync to all your devices when you get back online.

Texidium removed all the challenges I had with physical textbooks. I don't need to worry about forgetting my books at home or carrying a heavy backpack to each class, and I have access to my course materials on almost any device.
Richard Guy
Computer Engineering Technology
, Algonquin College