What's new in version 2.1
Redesigned margins for note-taking
Improved spacing and display for your notes on all apps.
Enhanced copy and pasting
Copy and paste sourced notes with ease.
In-app dictionary support
Search for definitions in just a few clicks.
Don't have the app? Download Texidium 2.1
Do More with Texidium
Go beyond traditional textbooks to read, learn, and study your way.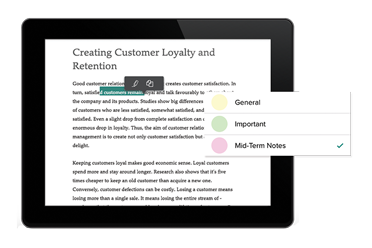 Customize
Choose your book layout and personalize your highlights by color-coding and categorizing key information.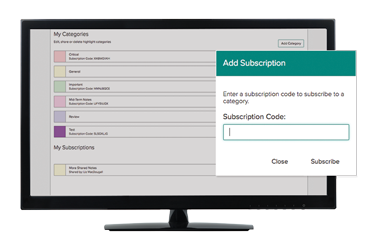 Collaborate
Texidium's note-sharing feature allows you to interact with classmates and get better support and guidance from your professors.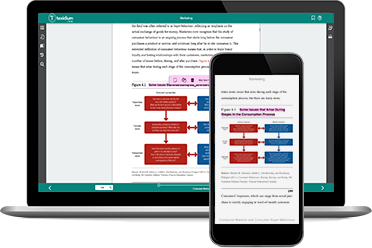 Learn on the Go
With online and offline access, you can read, listen, and mark up your textbooks on any device, whenever and wherever you need. Read at ease knowing that your offline work will sync to all your devices when you get back online.

Texidium removed all the challenges I had with physical textbooks. I don't need to worry about forgetting my books at home or carrying a heavy backpack to each class, and I have access to my course materials on almost any device.
Richard Guy
Computer Engineering Technology
, Algonquin College