Study Smarter with Texidium
Get the most out of your textbooks with Texidium – the app that provides you with anytime, anywhere access to your digital textbooks and course materials.
What's new in version 2.5
Texidium has been updated! Version 2.5 is now available for the macOS Reader.
Fixed: Issue with Non-English Books

We've resolved an issue that was causing the Reader to identify non-English books as English.
Dictionary look-ups and all other language-reliant features in the Reader now work as they should.
Major Improvements to Read Aloud
Our text-to-speech feature is now smarter, more intuitive, and easier to use.
Need to pause playback? No problem. Read Aloud will remember where you left off and resume reading from that location when you start it again.
The Reader automatically scrolls along with Read Aloud and highlights each word as it's read, so it's easy to keep track of where you are on the page.
Scroll through books without interrupting Read Aloud playback. Return to the location being read, and the Reader will automatically resume scrolling along with Read Aloud.
Read Aloud now works with PDF books as well as EPUBs.
Don't have the app? Download Texidium 2.5
Do More with Texidium
Go beyond traditional textbooks to read, learn, and study your way.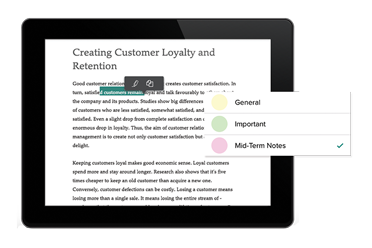 Customize
Choose your book layout and personalize your highlights by color-coding and categorizing key information.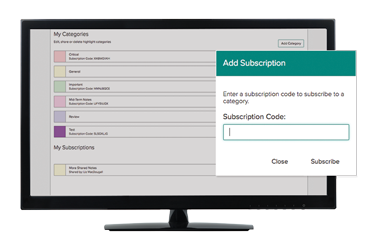 Collaborate
Texidium's note-sharing feature allows you to interact with classmates and get better support and guidance from your professors.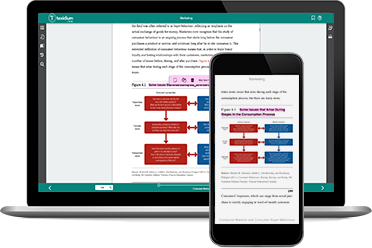 Learn on the Go
With online and offline access, you can read, listen, and mark up your textbooks on any device, whenever and wherever you need. Read at ease knowing that your offline work will sync to all your devices when you get back online.

Texidium removed all the challenges I had with physical textbooks. I don't need to worry about forgetting my books at home or carrying a heavy backpack to each class, and I have access to my course materials on almost any device.
Richard Guy
Computer Engineering Technology
, Algonquin College