What's new in version 2.4
A Cleaner Library
Expired books no longer show up by default, so you don't have to scroll past them to find the book you're looking for.
Your expired books can still be viewed by applying the new Expired filter.
Book Returns
If your school lets you "borrow" books, you can now return ones you don't need anymore before their expiration date.
Returning books early removes clutter from your Library and makes books available to others who need them sooner.
Don't have the app? Download Texidium 2.4
Do More with Texidium
Go beyond traditional textbooks to read, learn, and study your way.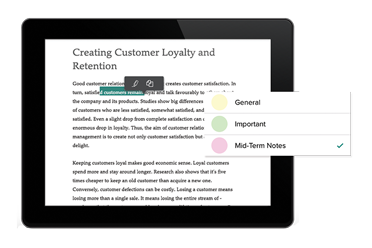 Customize
Choose your book layout and personalize your highlights by color-coding and categorizing key information.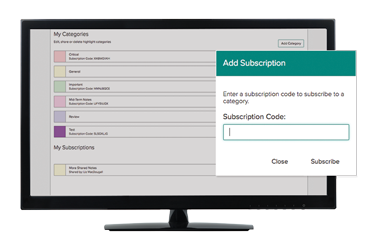 Collaborate
Texidium's note-sharing feature allows you to interact with classmates and get better support and guidance from your professors.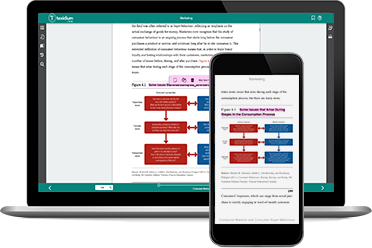 Learn on the Go
With online and offline access, you can read, listen, and mark up your textbooks on any device, whenever and wherever you need. Read at ease knowing that your offline work will sync to all your devices when you get back online.

Texidium removed all the challenges I had with physical textbooks. I don't need to worry about forgetting my books at home or carrying a heavy backpack to each class, and I have access to my course materials on almost any device.
Richard Guy
Computer Engineering Technology
, Algonquin College